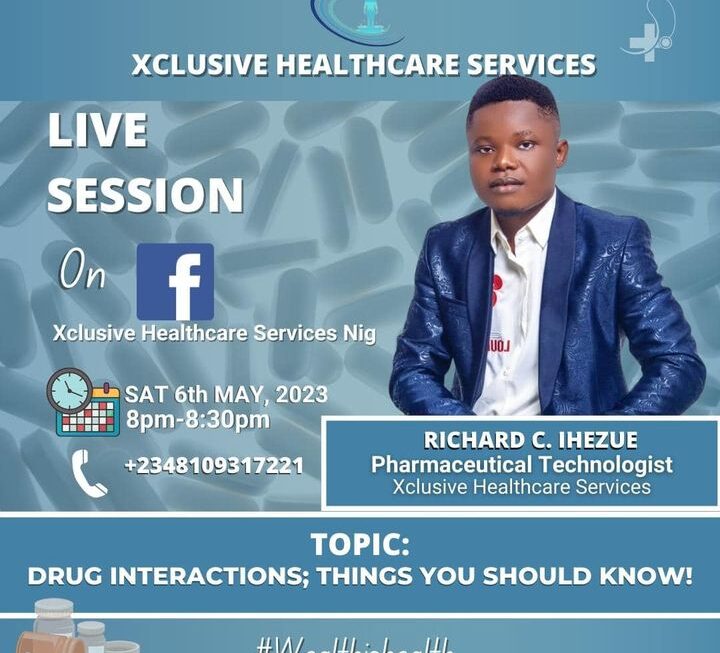 You Don't want to miss this! There are certain informations you do not know relating to Drugs. This is the time to gain this knowledge as our Pharmaceutical Technologist Richard Ihezue would unravel this this to us.
6th of May is the Day
8pm(EST) is the time!
Set your reminders now!